Functionalities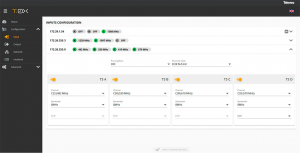 Remultiplexing of services
The unit has four demodulators (TS A, TS B, TS C, TS D), connected to a single signal input. The unit always operates in loop mode.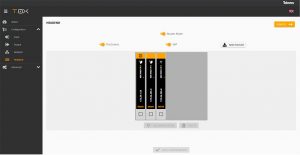 Programming of the entire headend selecting one of the module as a master
Configure one of the modules as a master of the entire headend. Any module can be selected as the master. Once the master mode is activated, the unit searches for other units connected to the network (ETH2).
The units can be visually ordered in the web interface to identify them more easily with the real position in the headend. Each of the modules can be identified by temporarily activating the flash of the front LED.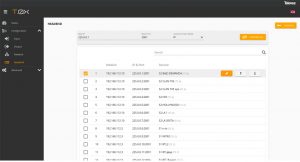 Multiple addition of services
Multiple services can be added at once by selecting one base IP address and one base port, such as the wanted services, and an IP address or port auto-increment The web interface will automatically generate rhe IP multicast addresses of each of the services, in terms of the selected parameters.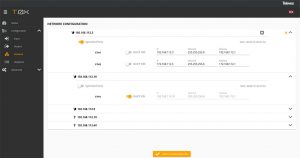 Separated networks in each module
Each unit has two Ethernet RJ45 connectors, which can be used on an single network or on two separate networks, one for control and the other for video distribution. Users can be enable the separation of these networks (Split Net Ports) and configure the IP address, subnet mask, and default port link, as well as the DHCP client mode.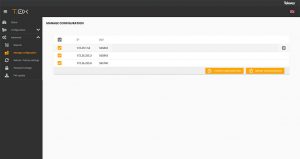 Cloning of headends configurations
The web interface allows to export/import files for duplicating units (or complete headends) configurations. This function helps to reduce time in typical installations, due of having previously a configured file. The exportation of these files also allows to have a headend configuration backup.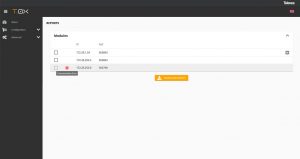 Status reports generation
Users can download report files on the selected unit, or of the complete headend, to make easier debugging in the event of an incident.